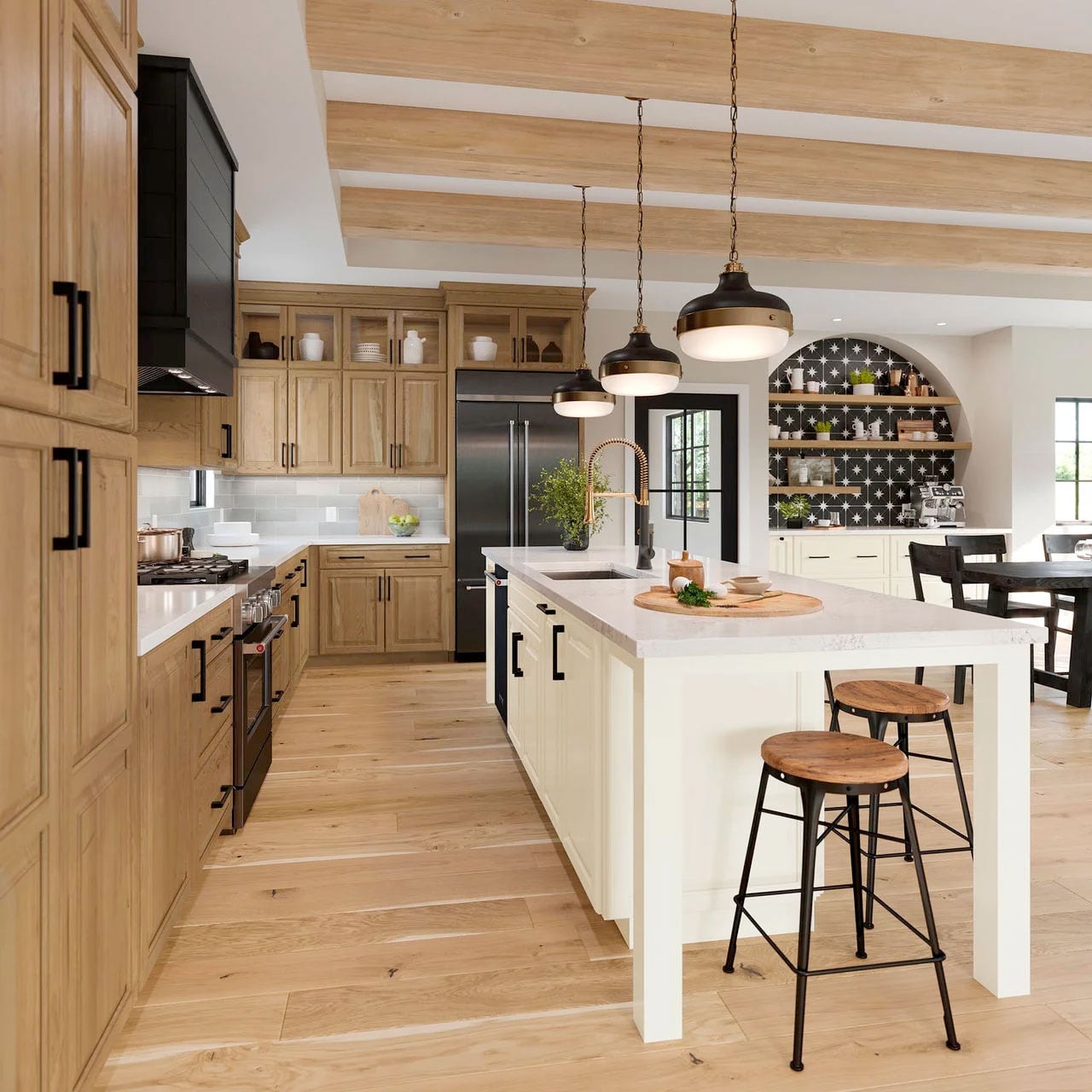 NEW FINISH: 460 Cherry Amber shown with 460 Painted Vanilla
Your personal style is about bringing together the things you love to create a space you feel good in — colors that suit you, textures that catch your eye, details that you can't help but obsess over. There's no right or wrong way to remodel, so long as your home speaks to you and complements your lifestyle. Remodeling is part art and part science, so take note of what you love (and what you don't), and your designer is always there to help guide you each step of the way. We can't wait to see your vision come to life!
DESIGN STYLES
Creatively Curated
Modern Rustic
Handcrafted Comfort
Simple Sophistication
Carefree Oasis
Modern & Minimal
660 Door Style
Our Cherry material is a close-grained, multicolored hardwood with beautiful, organic patterns that make each door unique and a color that will darken over time.
Our Painted Vanilla kitchen cabinets have a smooth, long-lasting finish and durability that comes from hardwood and engineered wood materials.
Construction
Cabinet door is built with a veneered center panel for a smooth look.
Panel
Our Raised Panel has a center that's higher than the surrounding wood for a more traditional look.
Overlay
Our Full Overlay has doors and drawers that cover most of the cabinet frame for a modern, seamless look.


---
Take the Style Quiz
There are lots of looks out there, but only one is just right for your project. Need help determining your style? Take the online quiz. It's fun, easy, and will give you and your designer inspiration to start planning your remodel.
---
Plan Your Project with Us Online
We have tools and resources to help you prepare for your remodel, including a project estimator, renovation timeline, interactive checklist, and more.